Teaching Philosophy

Time eventually conquers all; But the last to die by the hand of time will be knowledge.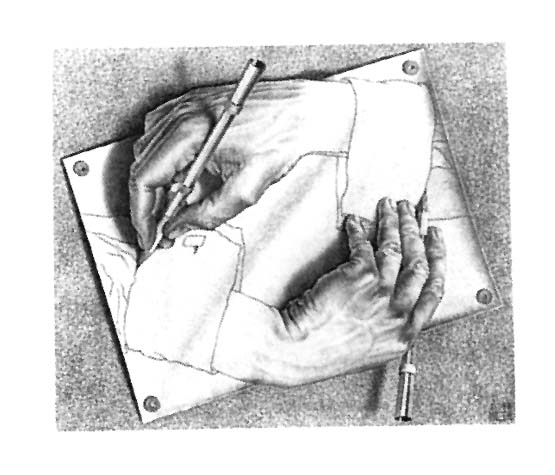 The attitude of the professor -- towards the subject, the class, the course, the students -- is arguably the single most important facet of the general effectiveness educators have with their students. While personal style, lesson planning, availability, mathematical prowess, social skill, etc., all play roles in a teacher's ability to successfully educate their students, I have found that particular styles and methods are limited in their applicability across a spectrum of individual personalities. The traits I find most useful in gauging the ability of a professor to successfully convey knowledge, meaning, and interest are general in nature and include the following:
Respect: In any social situation, you gain respect only by giving it. Once you get attention by making an impression, you can only retain attention by providing for the needs of your audience. If you pay respect to the class, the subject matter, the course, the college, and the university, their rules and their codes, all the while acting as an advocate of each and every student within the class, you are acting not only as an educator, but as a proper liaison between the needs of your students and that of the university system. This general respect for the environment as well as the individual respect for the students is a necessary condition for success in any teaching endeavor.
Interest: If you don't care, they won't. If you don't listen, neither will they. If you are bored, they will be. If you do not like something, they won't either. If you fear, they will also. If you fake interest, they won't bother to fake it. How a professor approaches the subject of his lesson, how he addresses the course, the students, the university, indeed every aspect of the life within the university environment, is conveyed through each and every lesson. Teaching without interest is basically teaching a lack of interest. If you do not like teaching, they will not like what you are teaching. I don't believe in teaching as a form of entertainment. I do believe that teaching can and should be fun, though.
Adaptability: A well structured course laid out from the beginning of a semester is a strong indication of a well organized, caring educator. However, each lesson of that semester is and should be an education for the professor in how that particular class can best be taught. The best teaching plan is a well organized approach that continuously allows for lesson-to-lesson fine tuning throughout the semester. Without the ability to adapt midstream, a teacher may fail to reach many students that could be easily reached through a more specific-class tailored approach.
Malleability: A well structured and objective system of evaluation for a course is again a strong aspect of a successful teaching endeavor. However, within the constraints of a class-specific set of evaluation guidelines should be an allowance for a fair amount of subjective latitude for the professor to accurately assess a particular student's abilities. This subjectivity allows for a better, fairer evaluation system as it dampens extreme performance which can skew objective behavior (like allowing for the student with a strong finish to weigh the latter grades more strongly, and to grant the student who gets all B's and an F that the failing grade be weighed less). Although it is harder and takes more insight and oversight to understand the performance abilities of each student of an entire class during one course of a semester, it is arguable the only fair way to personalize the real focus of any college course: the one-on-one education granted each student in a class as viewed from the student's perspective. I guess it is fair to say that, rather that strictly calculate grades, a teacher should evaluate performance and ability.
In general, I have found that there is a perfect correlation between how people view mathematics and whether they had good teachers or not. Not whether the teachers were hard, or whether the subjects were incomprehensible or not. And not whether a particular student's abilities were natural or acquired. In sum, those who had interesting, motivated, fair, respectful teachers in mathematics seem to like math and not be afraid of it. They almost always do well. Those who hate math, or who fear it, always can point to unmotivated, unapproachable, mean, ignorant or otherwise disrespectful teachers. Many times, these students do not try, and do not do well.
Relax, enjoy it, have fun, be professional, and understand as best you can each student's abilities.